The new Version of the ProSprayer NO series has just been released!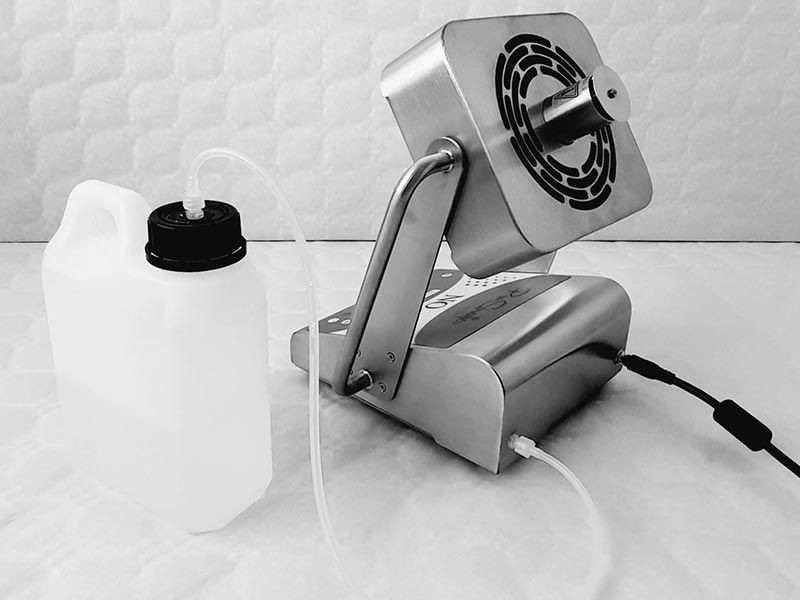 To better meet the expectations of our customers, we have completely redesigned our range of disinfection devices of the NO series (Adjustable Nebulizer).
The nebulizers of the series are autonomous, mobile and orientable. They are intended for the disinfection of rooms up to 150 m³. It operates on mains and / or Li-ion battery depending on the model. It allows you to program various parameters necessary for good disinfection.
For greater safety and ease of maneuverability, the NO series devices no longer have an internal tank. They are designed to be plugged directly into your container of disinfectant product to avoid handling as much as possible.
The highlights of the new NO series:
Very ecological due to its very low energy consumption (15 to 40W depending on the model)
Mobile and orientable
Simplified use and maintenance
Reduced size and weight
Equipped with a stainless steel frame, equipped with a carrying handle
Connection to the original disinfectant liquid container
Mains and / or battery operation for the NO400 and NO800 models which are equipped with a Li-ion battery with more than 3 hours of autonomy
Volumes treated: up to 150 m³
By accepting you will be accessing a service provided by a third-party external to https://spraysas.com/